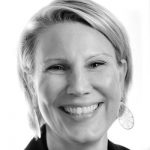 My name is Christina Petrides and I run Last Glance. Not that long ago I swapped my high heels for sneakers and my London Oyster card for a backpack to work freelance and travel the world.

I had enough of commuting and sitting in an office. Since we can work from anywhere nowadays, I decided to quit London and work from anywhere. That way I can spend my spare time seeing more of the world, which in turn motivates me to get to work every day. For the story of how that all came together, have a read of my article proofreading my way around the world.
For the serious stuff on my skills and experience, and why I set up Last Glance, read on…
My skills and experience
I worked in the environmental sector for over 20 years in one role or another – policy, marketing and consultancy. During that time I often worked on large, multiauthor documents, writing chapters and copyediting and reviewing reports prior to submission for planning consent.
Using those skills, I transitioned into offering professional proofreading and copywriting services. This way my clients benefit from the services of an experienced writer and editor. I haven't given up on my first love, though. I continue to offer independent environmental consultancy services, focusing on environmental impact assessments (EIA).
Throughout my career my work has included drafting, copyediting, and technical review of over 350 environmental reports. These reports typically require compliance with international standards or UK planning regulations. I have also created content for and edited countless websites ranging from commercial and retail businesses, travel, fitness, beauty and wellness, planning and construction, and everything in between. You can see who some of my clients are in my portfolio or read their testimonials for more details.
My writing and editing services include copywriting, copyediting and proofreading for web and print publications. I work on corporate communications materials as well as academic papers for publication, student dissertations and theses at all levels. With a particular expertise in the environmental field, I can bring a skilled eye to your technical or corporate reports that you may not find elsewhere.
Training, qualifications and professional memberships
 I hold the following qualifications:
BSc (Hons) Environmental Science (University of Stirling)
MSc Environmental Policy (University of Salford)
Master of Business Administration (Open University)
Publishing Qualifications Board's Basic Proofreading (pass with merit)